Deal of the Issue:
Ted Schwartz Thinks "Outside the Box"/ Sells Sandy Springs Place- 14,500 SF Retail Shopping Cen

ter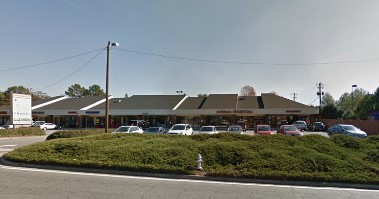 JGRE had to polish up the proverbial thinking cap when hired by Animal Hospital of Sandy Springs, one of the largest and longest occupying tenants of the Sandy Springs place Shopping Center, to represent them as they approached their 2018 lease expiration. Although they wanted to remain in their space, they were interested in more than just a standard lease renewal.
Read More >
What's New at JGRE: Dan Granot Earns ACBR Silver Phoenix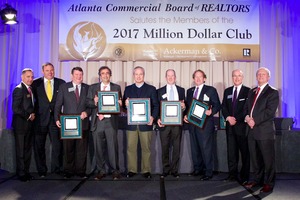 Dan Granot Receiving Award with Other Silver Phoenix Recipients

There was no lack of celebrating at the 2017 Million Dollar Club Banquet hosted by the Atlanta Commercial Board of Realtors in March, as JGRE company principal Dan Granot received the Silver Phoenix Award for a noteworthy 25 years of membership in the Million Dollar Club.

Read More >
In The Spotlight: Equitable Property Management - An Invaluable JGRE Partnership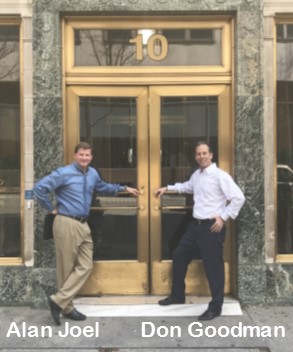 Recognizing the value-add to tenants and building owners alike, JGRE joined forces with Equitable Management in 2015 to jointly manage current and future property management assignments. This alliance allowed JGRE to offer comprehensive property management, building services and maintenance programs to property owners and its own investors.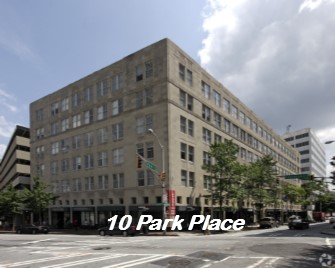 Read More >

JGRE Market Report: The Atlanta Office Market - A look Back at a Healthy 2016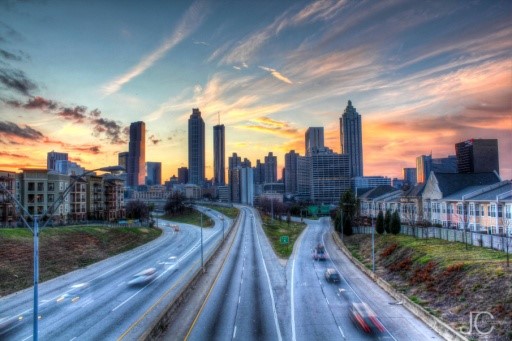 Contributer:
Ted Schwartz, Partner

In the first quarter Newsletter of 2016, we described the Atlanta office market moving like a train sprinting down the track, but could not predict the speed with which it would move. Throughout all of 2016 this office market train moved with continued stealth, with office vacancy rates dipping to 11.9%, construction cut back to near historical averages, and rates continuing their steady rise to all-time highs. All of this points to signs of a healthy market, but what does this information mean to tenants and landlords as they evaluate their leases and businesses in 2017?

JGRE Snapshots& Happennings

The JGRE team grew by two when broker Bill Ward and his wife Sister welcomed a baby boy AND a baby girl on December 28, 2016! Baby

Bill

(pictured right) weighed in at 7 lbs 1 oz and

Mimi

5 lbs 11 oz.


The JGRE team grew by another five when the office rescued 7-day-old kittens that had been born on the office roof. Their mother, a stray who had become the honorary JGRE head of varmint control, had been hit and killed by a car, leaving office manager Karen Hart and Alan's wife Sophie Joel to step in and bottle feed and care for the five tiny orphans. With much love and attention, the kittens grew strong and healthy and have all been placed with their happy new pet owners.

Alan Joel carves the turkey at JGRE's 2016 Holiday Party. Both the party and Alan's turkey-carving are longstanding JGRE traditions!
Trend Report: The Power of a Great Client Video Testimonial
What is a "Client Testimonial"? A client testimonial is written or video material where clients offer their valued opinions on their experience in working with a product or vendor (usually several times).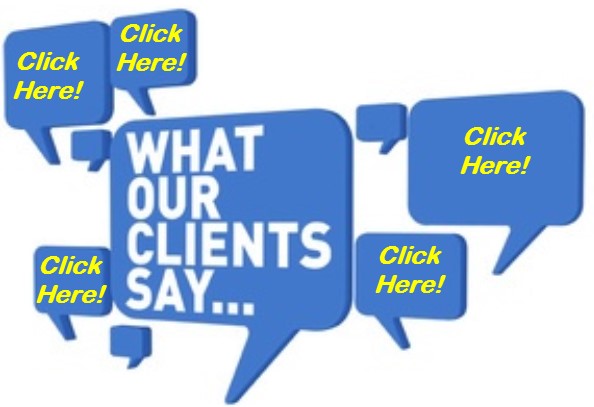 While it's easy to dismiss testimonials as a little old school, they are actually very powerful tools that can increase a business's credibility in extraordinary ways.


Tenant Tips:

The Best Kept Secrets for Renting Office Space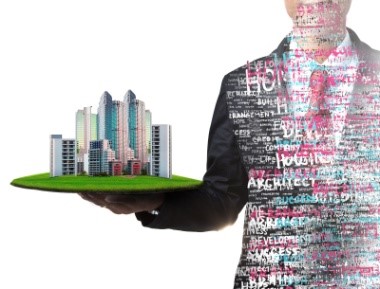 There is no doubt that renting office space is an extremely important business decision. The space you lease will often be your clients' very first impression of you and your company. It is also where your employees spend the majority of their time. General location decisions take care of the coming and leaving issues, but what about the time you and your employees spend at the office? As a tenant representation firm, one of our challenges for our clients is considering what your experience is going to be once you're operating your business in a chosen building.