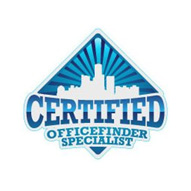 Our mission is to make our clients feel confident that they have a powerful advocate in their corner. We believe that the right location is the foundation of a successful business enterprise, and that the business terms and conditions of a lease or acquisition are equally as important as site selection and location. JGRE works fervently to achieve the most favorable terms for our clients.
We take the time to learn about a client's culture and its unique real estate requirements. Then we seek out the most desirable locations by providing a comprehensive program that includes market research, competitive analysis and lease negotiation. Our team facilitates lease renewals, negotiates new lease terms and manages relocations, working on behalf of our tenant clients to save them time and money.
Click here to see a list of Non-Profits we have represented.
Click here to see a list of Law Firms we have represented.
Click here to see a list of Medical Practices we have represented
Click here to see a list of Technology Firms we have represented
- Clients -